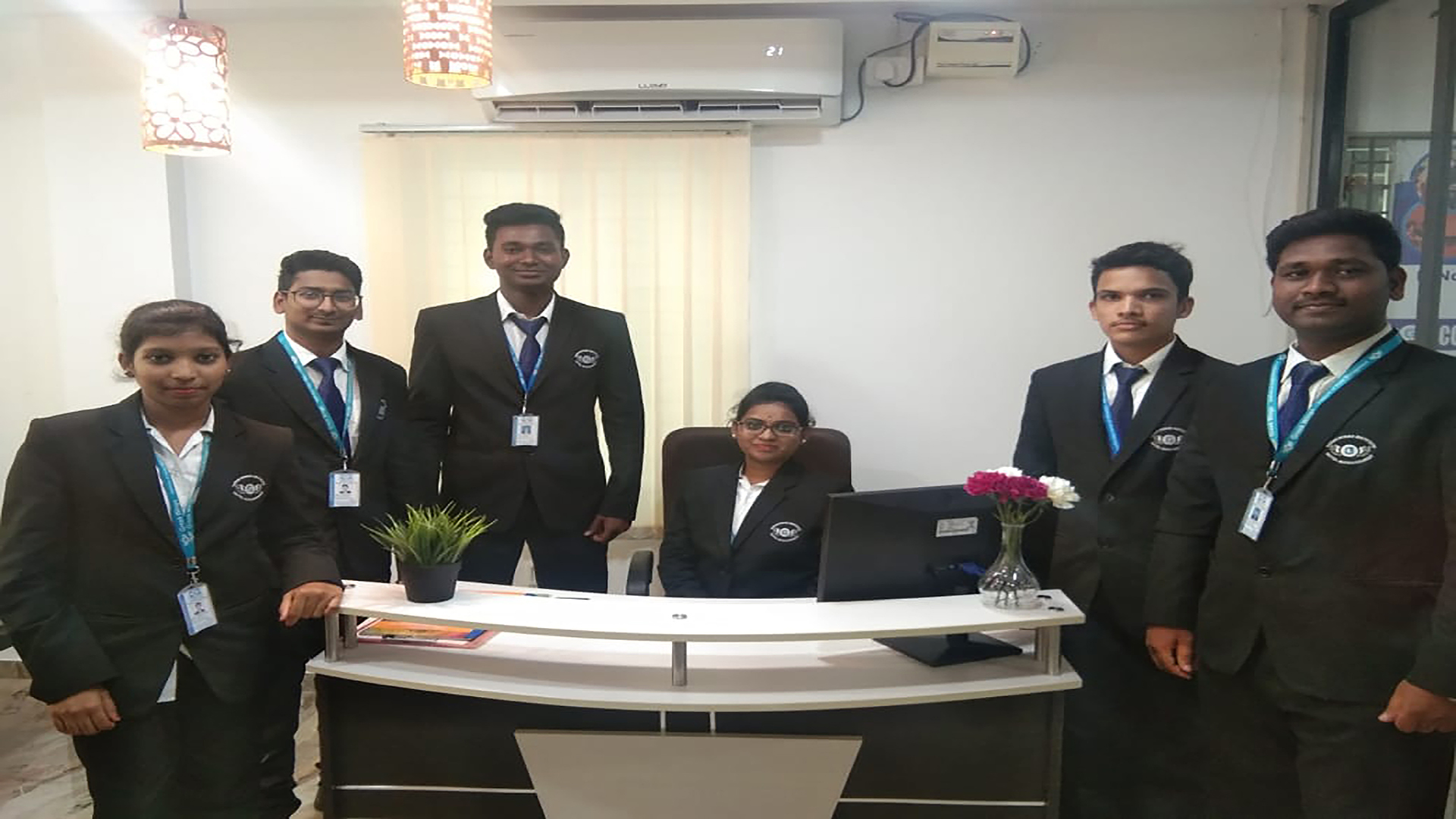 Our mission of GREEK WINGS is to give quality hospitality education accessible and affordable to more and more students who can pursue their dreams through these courses.
It's a mission which we believe will at least uplift the lower and middle-income group parents to 80% to think about their children to opt for the related studies in this profession, to make their career successful and also to fill up the gap of "demand and supply" between "Hotel Industry" and "Hotel Professionals". We also look forward to building their communication skill, grooming personality, and the ability to face an interview in any industry.
A professionally oriented education with an international perspective helps prepare students to achieve and succeed in the global marketplace.
About our college, at least 90% of students shall be provided international exposure in the hospitality sector like 3-star 5-Star and 7-Star hotels, Specialty Restaurant Chains, Fast Food Chains, or any Catering Sector including the tourism catering sector.
About GREEK WINGS Institute of Hotel Management, we offer Short Term and Long Term courses in Hotel Management.
The hospitality culture is now indispensable and travels much beyond the horizon of time and space. This industry has undergone a tremendous metamorphosis over the last couple of decades, leading to a higher amount of competition. GREEK WINGS wished to take the privilege of viewing one of the distinct industry leaders in Hospitality Management Education and Research.
We at GREEK WINGS provide vital inputs to meet the ever-increasing demands and expectations of entrepreneurs as well as corporates. In this Institution, we traditional classroom instruction is complemented by off-campus experience and professional practices within all areas of the industry. The college also wished to house the Hospitality research and campus recruitment center in the future.
We feel very proud for our great achievement
S Chandhra Shekhar
Designation – Sr. Steward Location – Qata
N Maveen
Designation – COMMI3 Location – Malaysia Salary – 5.5LAP
ANIL KUMAR
Designation – F&B SERVICE Location – BAHRAIN Placement – 2022 Salary – 5.5LAP
N Vyshnavi
Designation – COMMI3 Location – Malaysia Placement – 2021
I am a student of this college I have got placed in Bahrain. The college is very nice we can gain more knowledge and the facilities are very good and full of good environment. Thank you for Greek wings for giving me a bright future.